Welcome to Our Grand Finale of
Win This Bag
Sponsored by
HipSwap
Hosted by
Sidetracked Mom's Blog
It's finally here! The Grand Finale of the Win This Bag series of giveaways is here!!We've combined weeks 5 and 6 into a two-week long giveaway giving you the double the opportunity to increase your odds of winning by completing the daily bonus entries!
You'll have from 7/24/12 through 8/6/12 to claim as many entries as you possibly can!If you can remember to revisit your favorite blog to claim your daily bonus entries, you'll have a huge advantage (2 weeks worth!) over the rest of the competition!
But before we announce the Grand Finale bag, here are a few words about our sponsor who made this entire 6 weeks worth of giveaways possible!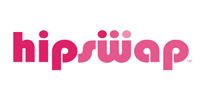 HipSwap is a mobile and web marketplace that connects buyers and sellers locally and nationally. It enables people to discover what's inside the most fabulous closets, homes, and shops in neighborhoods and cities across America. HipSwap currently offers delivery service in Los Angeles and New York with its iconic pink delivery van.
Also, be sure to swing by the HipSwap blog to check out their ever popular post on how to spot a fake Louis Vuitton bag!
So, far HipSwap has generously supplied us with a Fendi Spy Bag, a Louis Vuitton bag, a white leather Tod's hanbag and a Gucci Hobo Bag!Are you ready for the brand that will be featured in our Grand Finale?!
This week, you have the chance to win an authentic Chanel tote worth $1,300!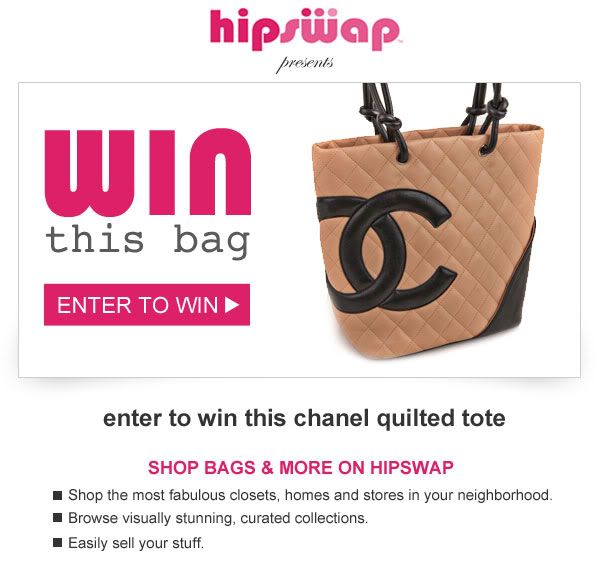 Continue reading »